Supervisor of the year!
Congratulations to Fiona Lipphardt, our wonderful Senior Clerical Assistant, who won the 'Supervisor of the Year Award' at the Modern Apprenticeship graduation ceremony on the 5th of March.
Fiona was nominated by our equally wonderful modern apprentice, Dylan Sclater. Dylan told the team ' with all the hard work Fiona puts in day-to-day she deserved this award. She has supported me above and beyond through my whole Modern Apprenticeship and taught me many skills which I am going to take with me when I leave L & D'.
Dylan forgot to tell Fiona she was nominated and she told us 'it was definitely a shock to hear my name announced as one of the 3 finalists and an even bigger shock when I was announced as the winner!'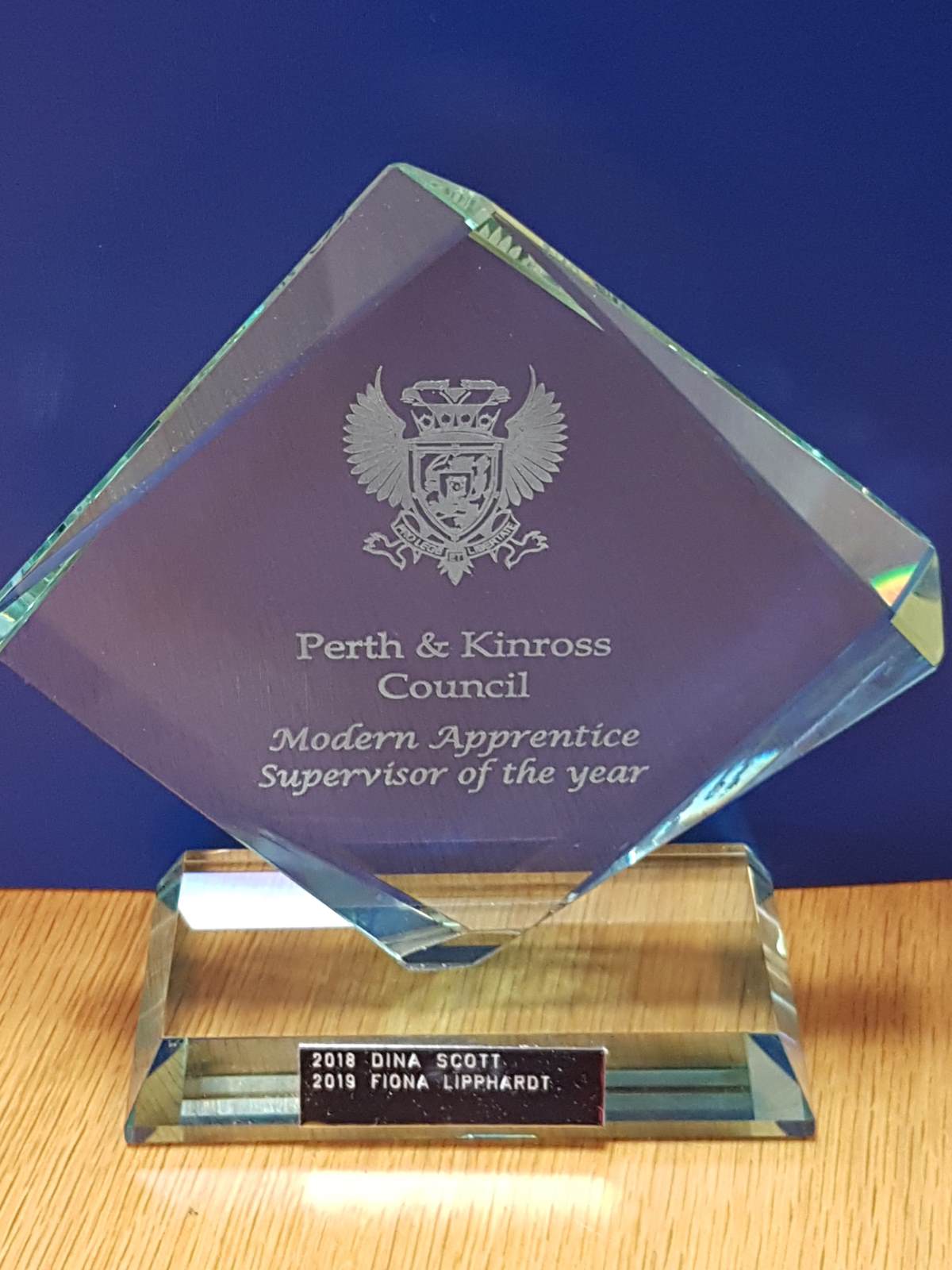 Fiona was delighted with the flowers she received and the fantastic cut-glass trophy. The team are so delighted that Fiona's hard work and great support to Dylan were recognised at this event.